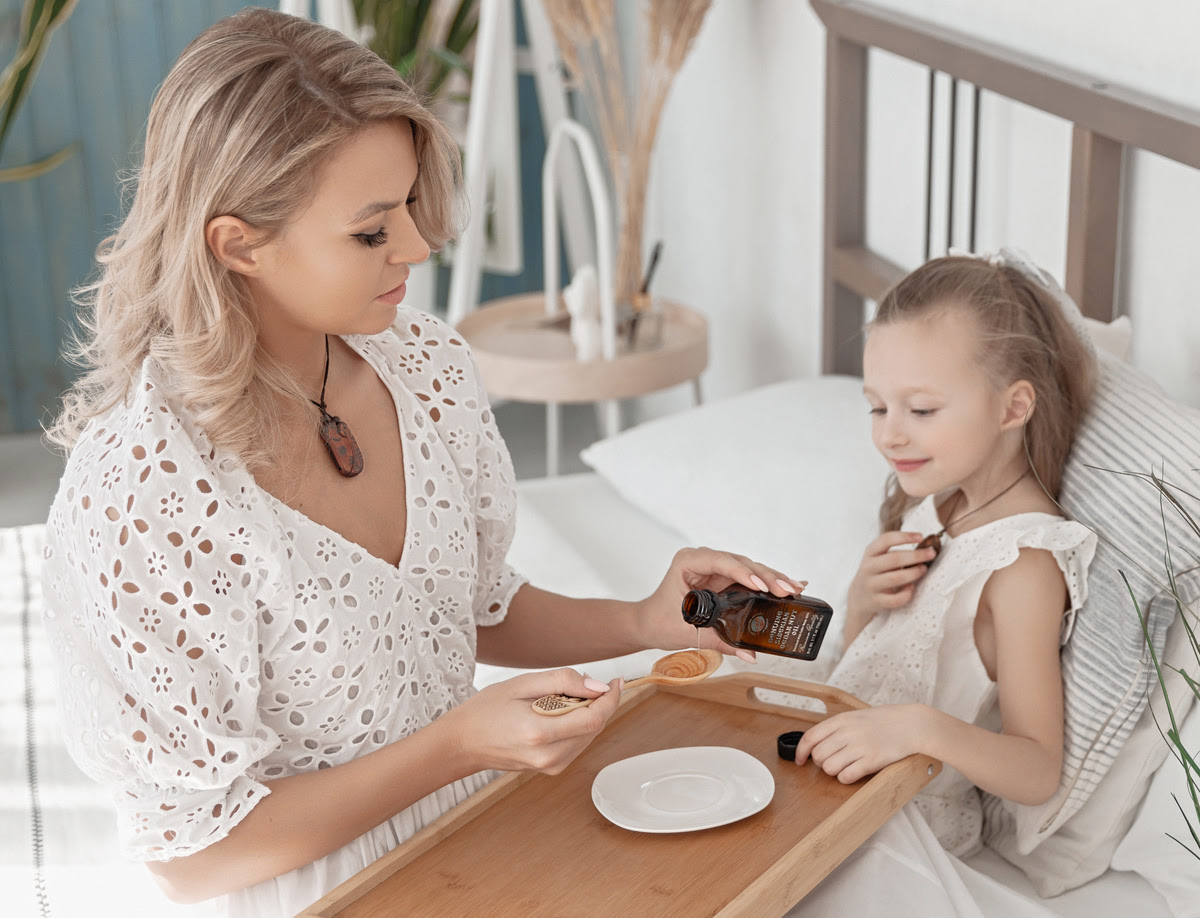 After a serious illness of any etiology (infectious, associated with trauma, associated with an exacerbation of a chronic disease, etc.), the human body needs time to recover. During rehabilitation after an illness, you may encounter two main problems:
- general loss of strength, increased fatigue and drowsiness;
- increased vulnerability of the body to other diseases, mainly infectious, due to reduced immunity.
Cedar nut oil enriched with cedar resin helps speed up rehabilitation after serious illnesses, as it has a general strengthening effect and positively affects the immune system.
Restorative effect
It has been established that general loss of strength and its more serious manifestations (myalgia - pain in the connective tissues, and chronic fatigue syndrome) may be the result of previous bacterial and viral infections. [1] [2] Vitamin and mineral therapy is essential to combat chronic fatigue, low energy, drowsiness, and muscle pain caused by severe illness. Cedar nut oil enriched with cedar resin is a source of the following nutrients with a general strengthening effect:
- polyunsaturated and monounsaturated fatty acids;
- minerals: magnesium, iron, and iodine;
- vitamins: D, C, and vitamins of group B;
- amino acids, especially tryptophan that is involved in the synthesis of serotonin. [3]
Benefits for immunity
Cedar nut oil enriched with cedar resin is an indispensable natural remedy for strengthening the immune system. This is due to the high content of succinic acid, vitamins A and C, zinc, flavonoids, and terpenes. It is also worth noting that terpenes isolated from cedar have shown their effectiveness in preventing a number of specific diseases, in particular, those associated with lung damage. [4]
The positive effect of cedar nut oil and cedar resin on immunity is explained by several mechanisms at once:
- These natural remedies are useful for mucous membranes that act as the first barrier to the penetration of viruses and bacteria into the body;
- Cedar resin has a scientifically proven ability to prevent the growth of bacteria;
- Nutrients from cedar nut oil and cedar resin support the work of organs and cells involved in the process of immune response, from pathogen recognition to its destruction. For example, the amino acid cysteine is essential for the functioning of T-lymphocytes. [5]
Thus, cedar nut oil enriched with cedar resin simultaneously strengthens the body after an illness and prevents the recurrence of health problems caused by a weakened immune system.