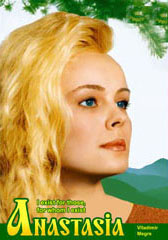 Did you find a mistake in the text? Please, send it to us: highlight it and press Ctrl+Enter

M.F. Soloshchenko, E. N. Tulubaeva, 2009
A. V. Dyadigurov, Yuriy Vasilevich Ten, P. L. Meshalkina, 2009
N. Filimonova Ph. D., Novosibirsk State Medical University, Russia, 2009

D. Fedorov
Ph. D., Novosibirsk Russia, 2009

N. Filimonova Ph. D., Novosibirsk State Medical University, Russia, 2009

V. Rezin Ph. D., Institute of Climatic and Ecological Systems Monitoring, Novosibirsk, Russia

M. M. Ignatenko, 1981

Associate Professor T. G. Petrova, Instructor in the Department of Preventive Dentistry T. V. Zvereva.

Taiga Magasine, 2006.

- Zarrin McDaniel Leff, NSCA-CPT

- by Regina Jensen.

- Regina Jensen.

- by Regina Jensen, Ph. D.

- by Regina Jensen, Ph. D.

Interview for the newspaper Vecherki.

Siberian Cedar Essential Oils

Interesting historical facts and legends on Cedar


V.P. Zhuravlev


R. Bobrov, Doctor of Agricultural Sciences


General information on nutritional fact of Siberian cedar nuts


Vasily Jirov:

What is today's sport elite thinking about?


Cedar the Healer

Siberian Cedar, Cedar wood, and their spiritual properties


Cosmetological properties:

Cosmetological properties of Cedar Oil produced by the original cold-pressing technology on wooden presses


Natural medicine:

The use of cedar nut oil in the treatment of gastritis....


Pranic healing:

Experimentation for determining the effect of cedar nut oil....


Natural medicine:

Therapeutic application of cedar nut oil in a group involved in the clean-up....


Feed back:

On the Siberian cedar products under trade mark "The Ringing Cedars of Russia"



Therapeutic application of cedar nut oil in a group involved in the clean-up of the Chernobyl Atomic Energy Station in 1986-1987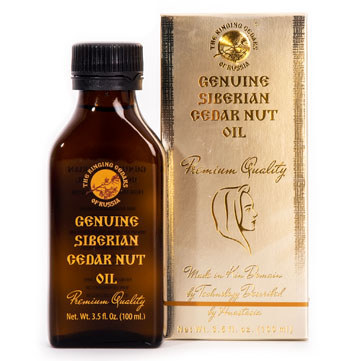 Cedar Nut Oil
Radiation is a form of beneficial energy which helps sustain life on our planet. But if it accumulates in a large quantity in one place, then it causes tremendous harm to Nature which takes decades to undo. Man is a part of Nature and shares in the consequences of any such catastrophe. In the case of exposure to intense radiation, serious harm results for all the body's life-sustaining mechanisms, and the body's defence system is significantly weakened.
This results in abnormalities and diseases. Up until recently medical theory held that the consequences of radiation exposure are incurable, which makes the following report all the more compelling.
In 1992 a experimental research was conducted into the therapeutic effect of cedar nut oil on a group of people who had taken part in the clean-up of the Chernobyl Atomic Energy Station in 1986-1987. The group under observation consisted of 11 persons, including people with pronounced post-Chernobyl syndrome (stenisation, psychopathisation, pronounced irritability of the sympathetic nervous system). The most common complaints were: increased liability to fatigue, reduced working capacity in the latter part of the day (experienced by the whole group), sleeping disorders (8 subjects), frequent nervous breakdowns (7 subjects), recurring headaches (7 subjects). In addition, 4 persons suffered from chronic gastroduodenitis and 3 from chronic laryngotracheitis.
The treatment programme lasted 30-40 days and included a daily intake of cedar nut oil in a milk emulsion of 50%. The mixture was taken in two different doses: once every morning on an empty stomach, in the amount of 1 tablespoon (20 g approx.), and 3 times a day before meals in the amount of 1 teaspoon (7 g approx.).

All patients reported positive results from taking the cedar nut oil. All 11 subjects noticed an improvement in their overall well-being, increased working capacity, a significant stabilisation of the nervous system and a normalisation of sleep patterns. Headaches disappeared (4 subjects) or were less pronounced (3 subjects). A beneficial effect was also observed on the gastrointestinal tract - symptoms of gastritis were barely noticeable. Bowel functions normalised. The symptoms of laryngotracheitis completely disappeared in the three patients who were suffering from this disease.
It is interesting to note that during the whole time the mixture was being taken not one of the patients took ill with flu or any other acute respiratory disease.
It should be emphasised that no health improvement was achieved by members of this group through ordinary medical remedies. As a natural food product, cedar nut oil has practically no counter-indications to its application.

F. Saleev, Captain, First Class
Chairman of the Medical Commission of the Tomsk Division, Chernobyl Union
M.D., Assistant Professor, Head of the Department of Military Epidemiology

A. Shardakov
Chairman, Tomsk Division, Chernobyl Union


---

Presented at the Tomsk Division, Chernobyl Union, Tomsk, Russian Federation, June 10, 1992.


© Copyright RingingCedarsofRussia.org

ORDERING

What shipping rates apply to international orders?
Please refer to the Shipping information in the Store section of our web-site.