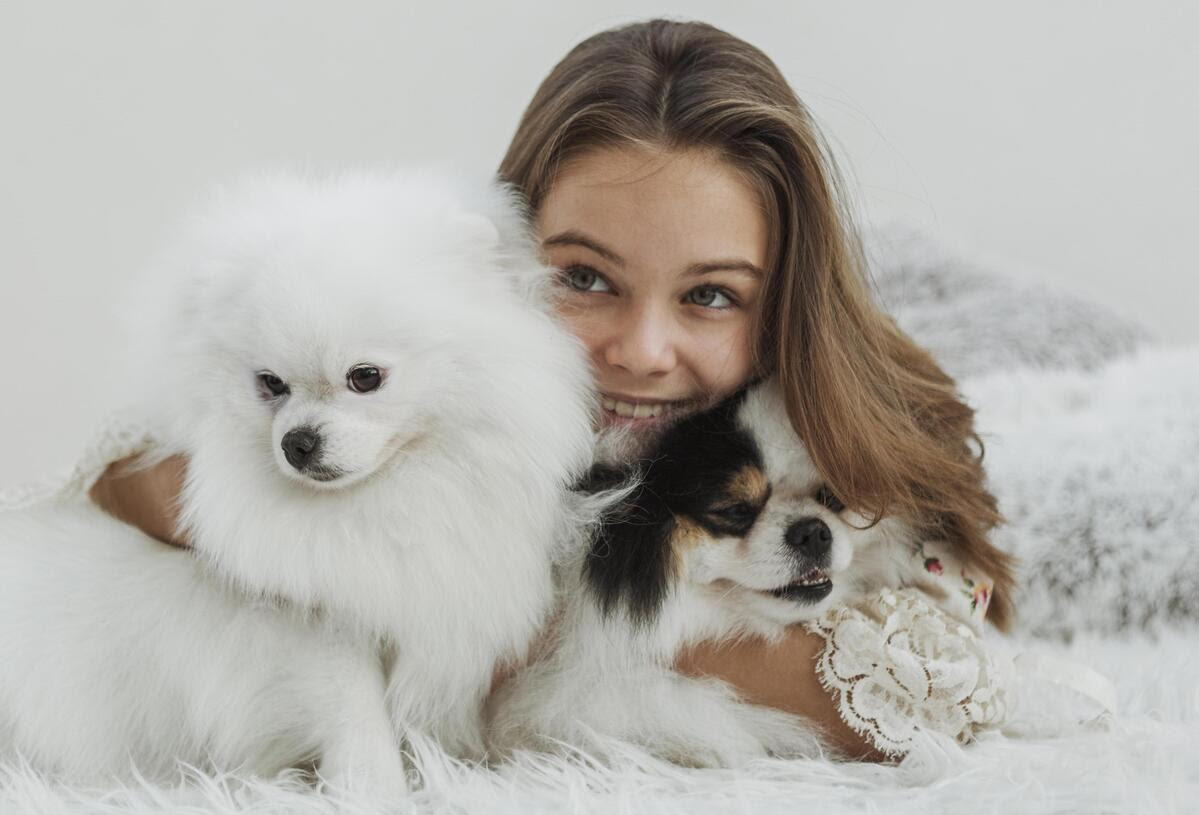 Siberian cedar nut oil is a completely natural and organic product that is safe not only for people of all ages, but also for pets. Adding cedar nut oil to the diet of a dog or cat helps to avoid problems with the gastrointestinal tract and improve digestion, as well as prevent beriberi. You can also add cedar nut flakes to your pet's diet.
Cedar products are a remedy for the prevention of beriberi in pets
Regardless of whether your pet eats natural food or prepared food, there is a risk of beriberi. Dogs and cats need the same list of vitamins, minerals, and amino acids as humans. According to scientists, quite often pets suffer from a deficiency of amino acids. This deficiency is especially dangerous for young and growing animals. [1] Cedar nut oil and cedar nut flakes contain the entire spectrum of essential and a large number of non-essential amino acids. Cedar products are also rich in vitamins A, E, group B, and minerals: zinc, magnesium, potassium. They are a source of unsaturated fatty acids. These nutrients:
- Improve the condition of the skin and coat of pets, prevent constant shedding.
- Strengthen the immunity and resistance of the pet's body to external negative factors.
- Are prophylactic agents for oncological, cardiovascular, and urinary-genital diseases.
Benefits of Cedar Products for Pet Digestion
Digestive problems are one of the most common diseases in cats and dogs. Cedar products prevent the development of gastrointestinal diseases and help to solve them if they have already arisen:
- The consistency of cedar nut oil and its rich vitamin and mineral composition contribute to the removal of animal hair from the intestines. The hairball may lead to a gastrointestinal obstruction in pets.
- Vitamins of group B improve intestinal motility, thereby accelerating digestion and preventing constipation. In addition, these vitamins are a preventive agent for diseases of the genitourinary system, including kidney disease that often develops in elderly, neutered, and purebred pets.
- Potassium prevents dehydration and maintains the acid-base balance, which is especially important for animals that eat dry food.
- Magnesium and zinc are essential minerals for the normalization of metabolism and the synthesis of enzymes important for the pet's health.
- A rich composition of amino acids is necessary for effective detoxification of the body. In cases of food poisoning, a small dose of cedar nut oil or cedar nut flakes contributes to a more rapid removal of toxins from the body (the "binding" function of proteins).
We recommend you to consult with your veterinarian or start adding cedar products to your pet's diet at low dosages, since any product can cause an allergic reaction in pets (just like in humans).