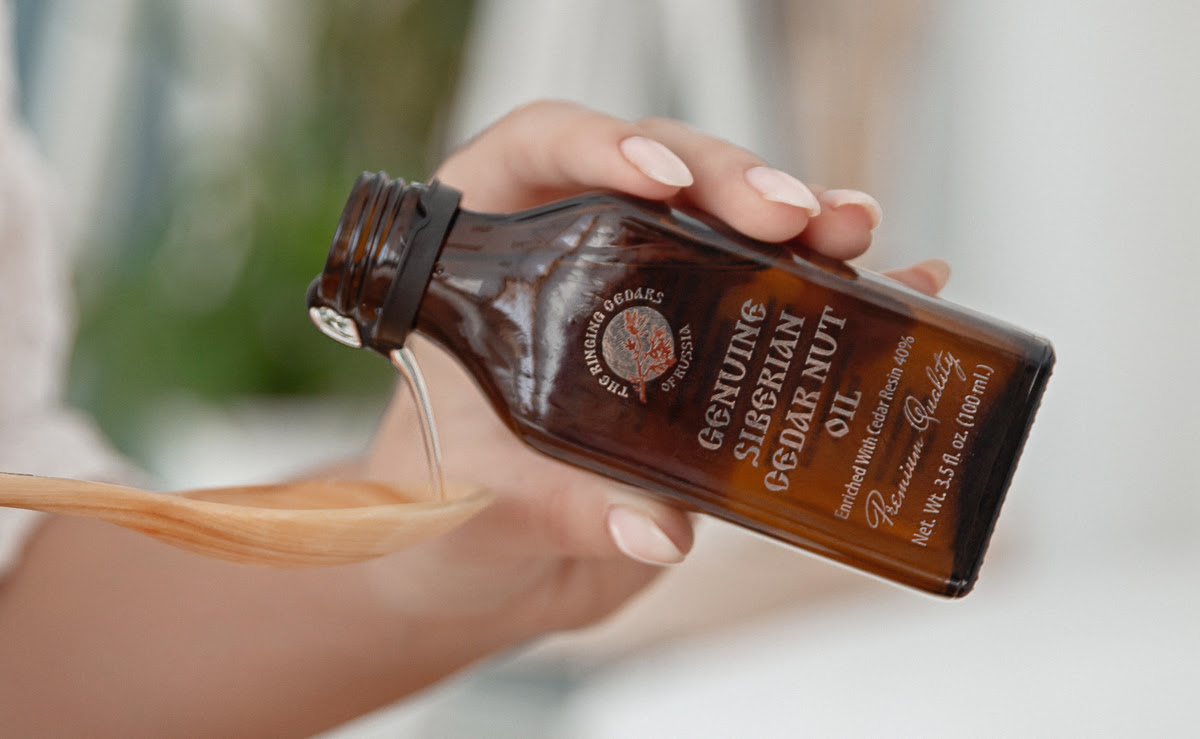 Arthritis is an inflammatory joint disease. Its main symptom is pain in the joints, most often in the area of ​​the knees and wrists. Resin extract is an effective preventive and therapeutic agent for arthritis, as it has a pronounced anti-inflammatory effect and contains substances that are essential for joint health.
Anti-inflammatory effect of resin extract
Both resin extract components (cedar nut oil and cedar resin) significantly reduce inflammatory reactions in the body, all its organs, and tissues, including the musculoskeletal system.
In particular, the anti-inflammatory activity of resin extract is due to:
- High content in beneficial unsaturated fatty acids and free of trans fats and saturated fats that are harmful to joints and cause inflammation.[1][2]
- Anti-inflammatory effect of terpenes, the main component of cedar resin. As an anti-inflammatory agent, terpenes are used in various branches of official and traditional medicine, from urology to traumatology.
- Vitamin C in the composition of cedar resin. This vitamin is necessary for the synthesis of collagen, a special protein that is extremely important for joint health and has also been proven effective against inflammatory reactions and joint pain.[3]
Studies on the effectiveness of some resin extract components
A number of studies conducted in recent decades have shown the effectiveness of individual resin extract components in the treatment of various types of arthritis.
So, in 2022, two experiments at once proved that the rare pinolenic acid from cedar nut oil simultaneously affects three markers of inflammatory processes associated with rheumatoid arthritis: the level of interleukins IL-6, tumor necrosis factor (TNF-α), and the level of prostaglandin E2 (PGE2). Pinolenic acid has also been found to inhibit the activity of genes associated with inflammation (DAP3, LIF, and STAT3). [4][5] The authors of the studies concluded that cedar products as the only source of pinolenic acid can be used for the prevention and treatment of arthritis.
In addition, it has been found that polyphenols contained in cedar nut oil and cedar resin can be used to treat arthritis. [6] Cedar nut oil has an extremely high concentration of vitamin P, a type of polyphenol. Cedar nut oil contains 3 times more vitamin P than fish oil-based preparations.
Thus, resin extract is a natural preventive and therapeutic agent for arthritis, which has been proven by numerous experiments and studies.