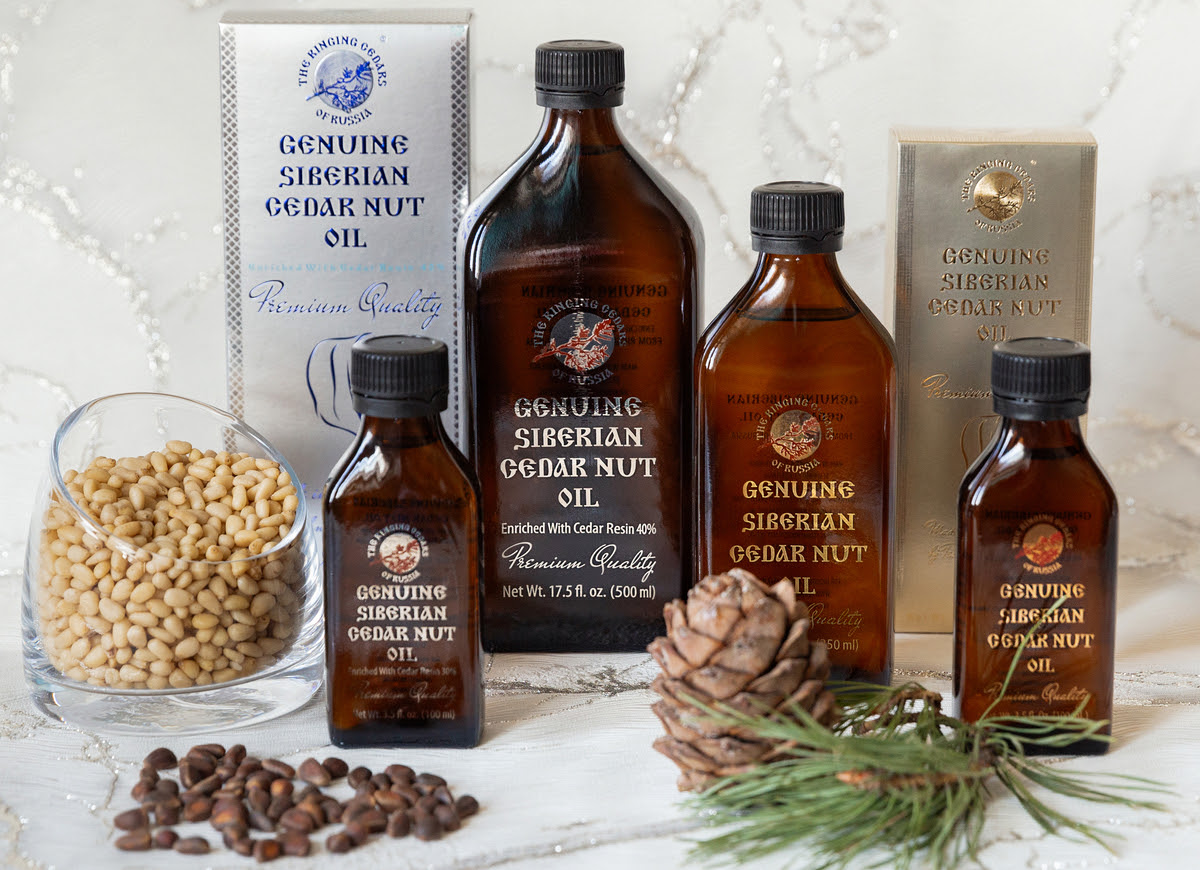 Autumn is coming — the time when infectious diseases occur most often. To protect the body from viruses and bacteria, it is necessary to add biologically active additives to your diet — for example, cedar nut oil enriched with sea buckthorn.
Cedar nut oil enriched with sea buckthorn helps to avoid seasonal colds and other infectious diseases, as it has immunomodulatory, anti-inflammatory, antimicrobial, antiviral, and antibacterial effects.
Immunomodulatory effect
Sea buckthorn is a source of vitamin C, the most important vitamin for the immunity. The berry contains even more of this vitamin than citrus fruits. Sea buckthorn also contains immune-boosting nutrients such as retinol, tocopherol, B vitamins, vitamin PP, and flavonoids. These substances are involved in the synthesis of immune cells that protect the body from any pathogens. Cedar nut oil, in turn, also contains tocopherol, retinol, and B vitamins, due to which the beneficial properties of the two products are combined and have a synergistic effect.
Anti-inflammatory effect
Studies have shown that sea buckthorn regulates the activity of one of the most important cells for the inflammatory process, macrophages.[1] Due to this, the inflammation that occurs with an infectious disease is easier and faster, causing less harm to the body. Cedar nut oil complements this effect due to the high content of unsaturated fatty acids. They are involved in the initiation of inflammation and the regulation of the immune response, affecting the production of interleukin-6 (IL-6) and tumor necrosis factor-α (TNF-α). Cedar nut oil promotes the formation of M2 macrophages to eliminate inflammation.[2]
Antimicrobial effect
Sea buckthorn is effective in fighting any germs, viruses, and bacteria. So, one of its components, isorhamnetin, affects hormones that are associated with the body's ability to suppress the reproduction of viruses. [3] The antimicrobial activity of sea buckthorn is also confirmed in a review material containing an analysis of the works devoted to this berry in 2010-2021. [4]
Zinc and selenium are responsible for antimicrobial activity in cedar nut oil. Studies conducted during the COVID-19 pandemic have shown that these two minerals, when combined with vitamin D (found in sea buckthorn), help suppress viruses. [5]
Thus, when taken regularly, cedar nut oil enriched with sea buckthorn helps the immune system to better cope with any pathogens, accelerates healing, facilitates the course of infectious diseases due to its anti-inflammatory effect, and also inhibits the reproduction of microbes, viruses, and bacteria.