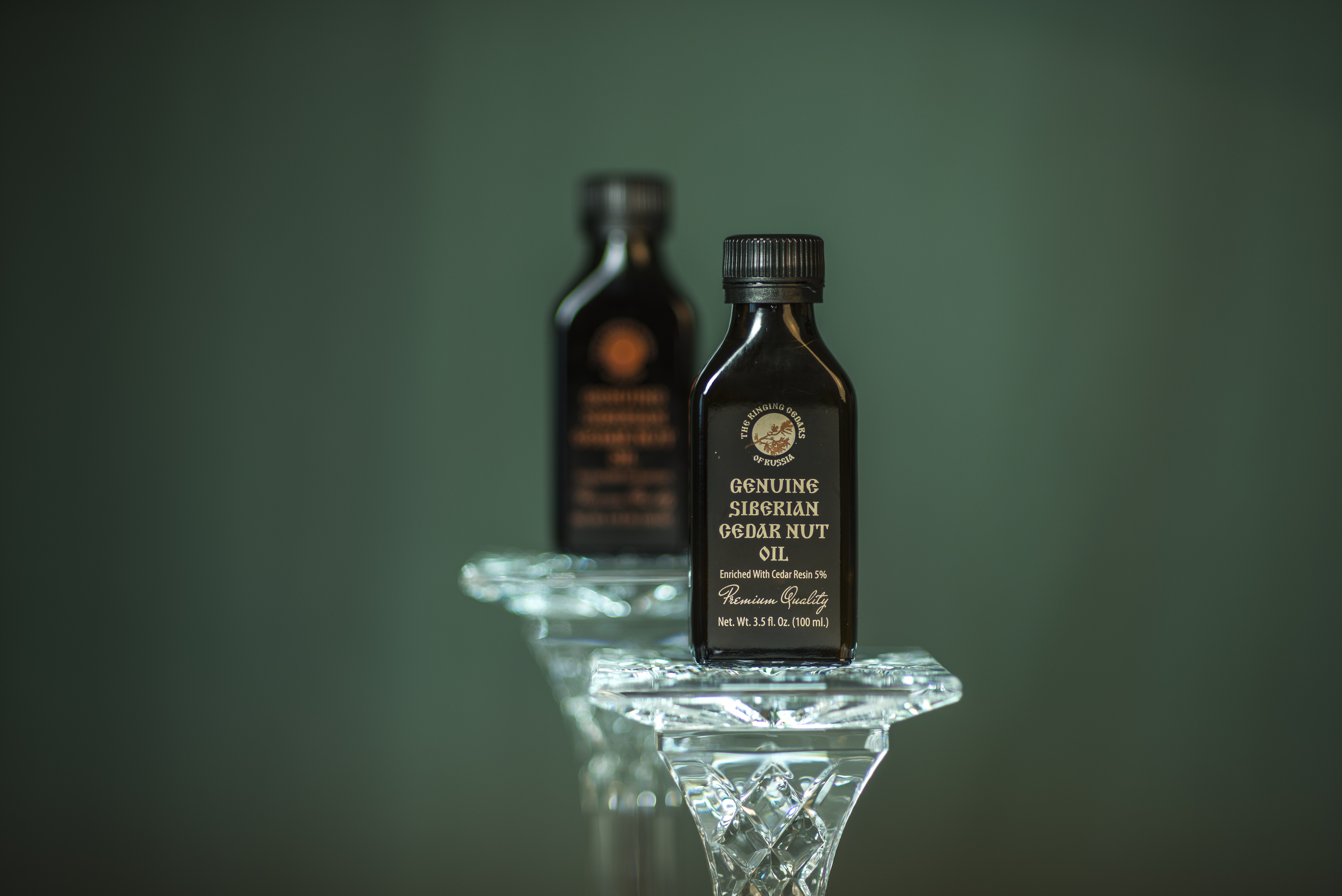 Various components of cedar nut oil enriched with cedar resin have shown their effectiveness in reducing the cancer risk and the rate of cell division of malignant tumors. Studies have been published proving the anticarcinogenic effect of polyphenols [1], succinic and oleic acids [2] [3], terpenes [4], and other micro- and macronutrients from cedar nut oil and cedar resin.
Please note: Natural supplements should not be a substitute for doctor-recommended treatment if cancer has already been diagnosed. Use them for disease prevention or as an enhancer of the main treatment.
In 2022, scientists turned their attention to abietic acid, one of the components of cedar resin. They investigated its effect on various human cancer cell lines and on genes associated with the development of malignant tumors. It was found that due to the content of abietic acid, cedar resin reduces the rate of division of malignant cells and starts the natural process of their death. [5]
The authors of this study note that cedar derivatives (oil, resin) are widely used in folk medicine around the world, from Siberia to Algeria. Scientists associate the high efficiency of cedar resin with a high concentration of terpenes, one of which is abietic acid (diterpenoid). An in vitro study was conducted on three cancer cell lines: HepG-2 (liver cancer), MCF-7 (breast cancer), and HCT-116 (colon cancer). Cedar resin has the highest antiproliferative activity (reducing the rate of cancer cell division) on the breast cancer cell line. It was also found that cedar resin and abietic acid as its component:
- Induce apoptosis (destruction) of MCF-1 cells at several stages of their life cycle, including the earliest ones. The apoptosis rate increased to 71.39-91.41%. For comparison: a similar effect of medications is 6.3-51.35%.
- Influence the expression of a group of genes associated with the death of cancer cells (Fas, FasL, TNF-α, Casp8, VEGF, and others).
- Induce cytochrome-C protein levels. This protein, according to some studies, may affect the effectiveness of cancer treatment and prevention of recurrence.
The authors of the study conclude: "the resistance of cancer cells to drugs (...) is considered an obstacle and an enormous crisis in terms of increasing morbidity and mortality rates. Consequently, multi-targeted approaches using medicinal plants and phytoconstituents in combination with synthetic drugs are becoming an effective method to overcome these limitations". The scientists suggest using cedar products as an enhancer of conventional cancer treatments.