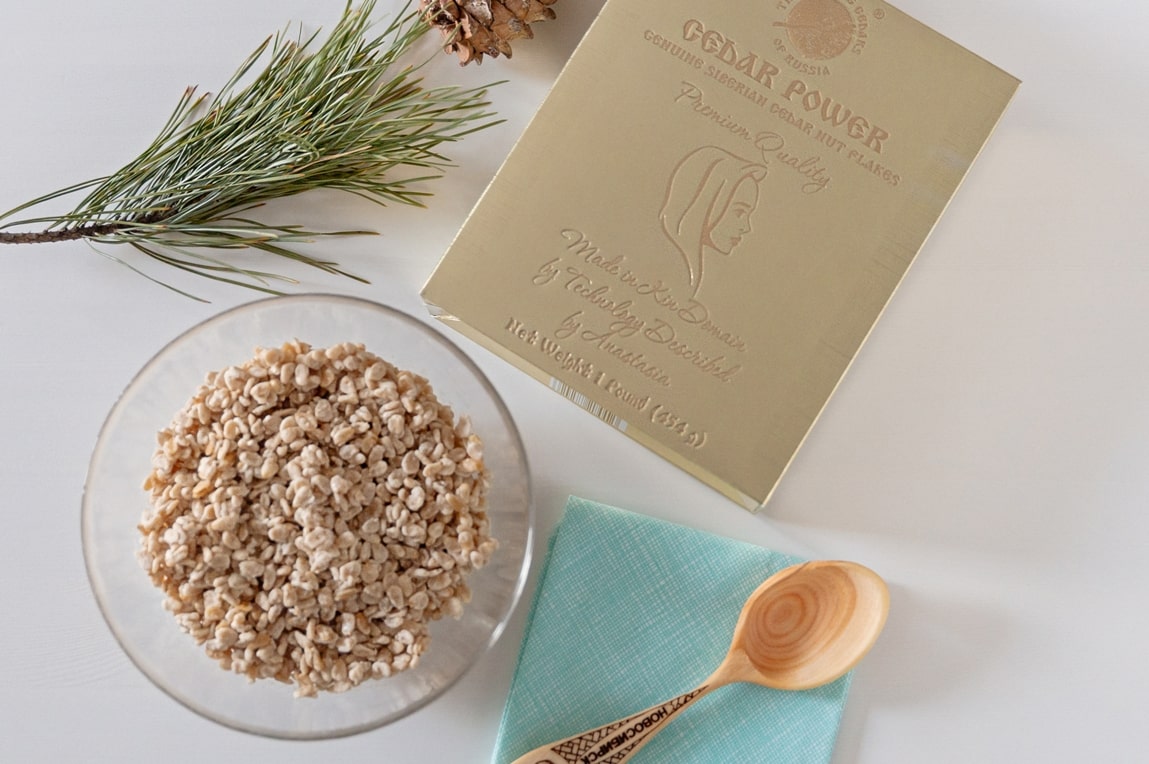 Light nutty aroma and the taste of cedar nut oil are a bright accent in any dish! This oil not only inspires culinary masterpieces, but also makes the meal more healthy:
- The oil promotes healthy digestion due to the content of unsaturated fatty acids, B vitamins, and vitamin A.
- The oil speeds up metabolic processes and supplies the body with energy due to the rich composition of amino acids, both essential and non-essential.
- The oil promotes weight loss because it contains rare pinolenic acid. This acid is involved in the synthesis of Glucagon-like peptide-1 (GLP-1), due to which it accelerates the onset of satiety when eating, and reduces appetite.
We have collected 3 recipes for salad dressings with cedar nut oil for you.
Honey-mustard dressing
This dressing is suitable for light vegetable salads, such as salad with greens and cherry tomatoes.
Ingredients
- French mustard - 2 tablespoons
- Cedar nut oil - 2 tablespoons
- Lemon juice - 1 tablespoon
- Honey - 2 tablespoons
1. Mix lemon juice, honey, and mustard well to get a homogeneous mass. Use a blender if necessary.
2. Add cedar nut oil. Pour in the oil in a thin stream, stirring constantly.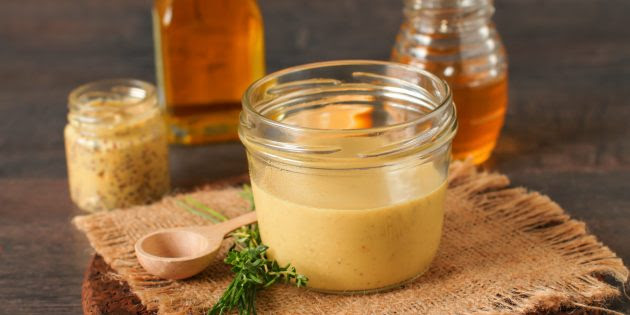 Pesto sauce with cilantro
An interesting variation of the famous pesto sauce. Suitable for classic salads with cheese, as well as warm salads. Can also be used to make sandwiches, vegetable soups, and Italian pasta.
Ingredients
- Cilantro - 30 gr
- Garlic - 2 cloves
- Cedar nut oil - 50 ml
- Salt - ⅕ teaspoon
- Lemon juice - 2 tablespoons
- Jamaica pepper- ⅕ teaspoon
- Black ground pepper - to taste
1. Wash cilantro and cut it into small pieces.
2. Peel the garlic cloves.
3. Put cilantro and garlic in a blender. Grind the ingredients.
4. Add cedar nut oil, salt, Jamaica pepper, ground black pepper, and lemon juice to the blender.
5. Beat all ingredients until smooth.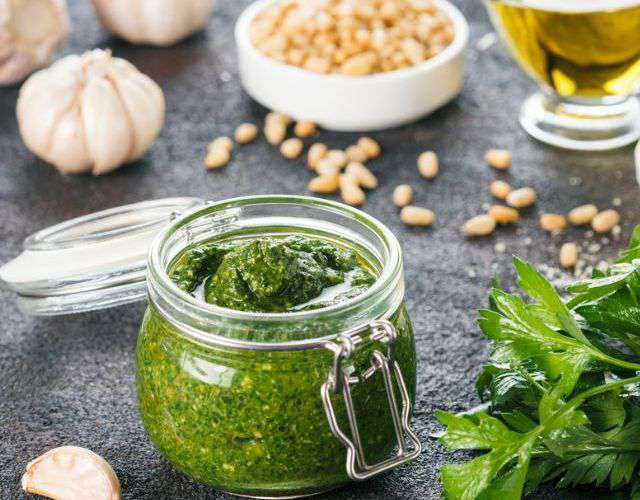 Homemade mayonnaise with cedar nut oil
Store-bought mayonnaise replacement! Unlike mayonnaise from the store, this dressing does not harm the body, as it does not contain trans fats. Cedar nut oil enriches the composition of mayonnaise with amino acids, vitamins, and minerals.
Ingredients
Egg yolks - 3 pieces
Cedar nut oil - 400 grams
French mustard - 12 grams
½ lemon
Salt, pepper to taste
1. Place raw egg yolks in a bowl with an oval bottom. Please note: the yolks must be at room temperature!
2. Add mustard, salt, and lemon juice from half a lemon.
3. Stir the resulting mass well.
4. Continuously stirring the mass, pour in the cedar nut oil.
5. Beat the mixture with a blender until a thick consistency.
6. Add black pepper to the prepared sauce and mix the homemade mayonnaise thoroughly again.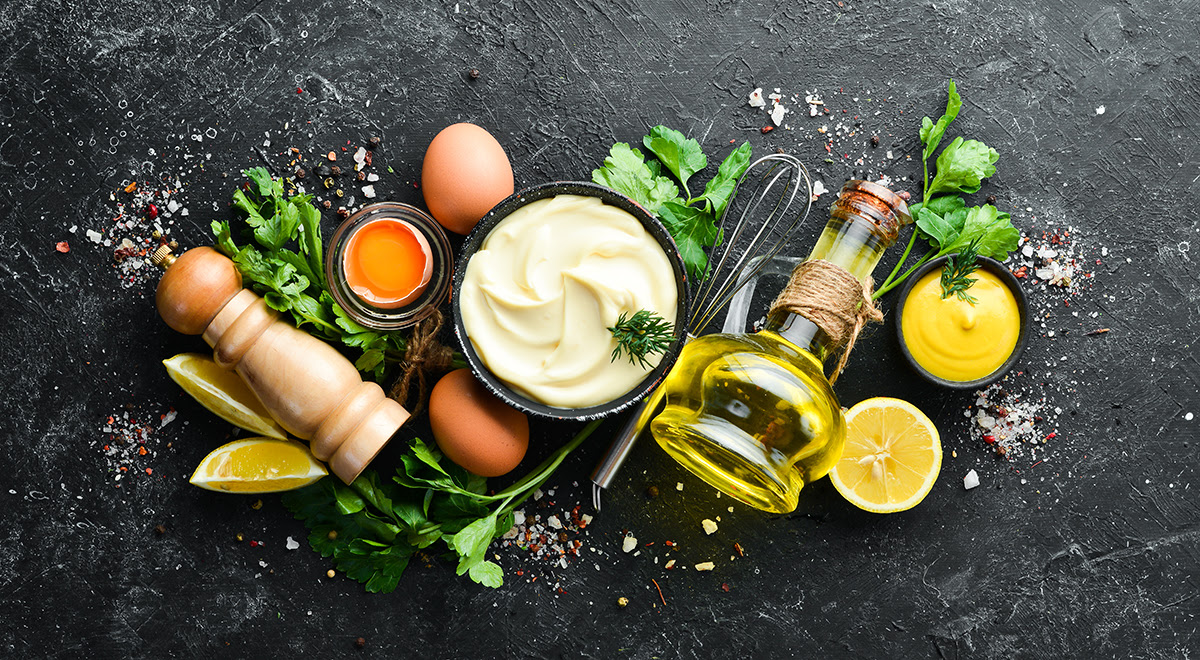 Bon appetit!