Great news are coming from Russia - five health research institutes start testing vaccine against coronavirus COVID-19 on people that will be ending very soon. The existing results are very promising.
In Russia there is small ratio of people infected by COVID-19. That result is achieved because Russia's closing borders with China even before China announced the epidemic in the country. Also strict quarantine rules were imposed.
In addition, the low fraction of infected people is due to the fact that Russians widely use natural herbal remedies in the fight against seasonal virus infections. One of the most effective and currently most popular products in Russia is cedar nut oil enriched with sea buckthorn - the extract of sea buckthorn berries on the base of cedar nut oil or simply Sea Buckthorn oil - that is used as antiviral agent.
The antiviral properties of sea buckthorn are confirmed by scientists of different countries. We present an article about research of Korean scientists that demonstrated the positive results in fighting coronavirus COVID-19:
Korean Researches Found Substance Inhibiting Covid-19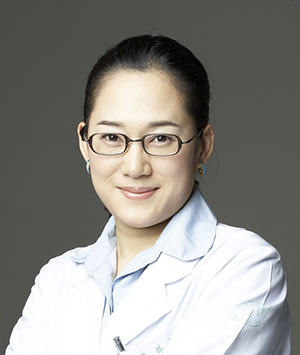 Professor Yoon Ha-na of
the Department of Urology at
Ehwa Womans University Medical Center
A recent study is drawing the attention of the medical community, claiming that sea buckthorn berry's lactic acid bacteria can contain the spread of the new coronavirus by inhibiting the activation of its energy source, purine.
According to a research team at Ehwa Womans University Medical Center, it has confirmed probiotic bacteria extracted from sea buckthorn berry had lots of lactobacillus gasseri (L. gasseri), which represses the activation of purine, an energy source required for the mutation of new coronavirus. The group of researchers found L. gasseri while conducting experiments related to the inhibition of cytokine activity, and escherichia coli that inflame the bladder.
The researchers, led by Professor Yoon Ha-na of the Urology Department, also discovered that sea buckthorn berry had abundant amounts of ehstreptococcus thermophilus and lactobacillus rhamnosus, which have the same chemical binding site to the COVID-19 and affect the protein activity of AIDS. They also confirmed nine antioxidants, six minerals, and 16 amino acids.
In China, too, a research team led by Professor Ruan Jishou from Nankai University in Tianjin recently discovered that COVID-19 in the human body mutated in a similar way to that of the Ebola and AIDS virus. According to the Chinese research team, the new coronavirus creates spike protein to survive within the human body. The spike protein contacts the cell membrane and attacks purine to acquire energy for its replication.
Korea is also using AIDS drugs to treat COVID-19 patients by inhibiting proteolytic enzyme activity. A patient's symptoms improved significantly in a few days after administrating Kaletra and AIDS drugs. Professor Yoon expects the probiotic bacteria in sea buckthorn berry to be a supplementary treatment to suppress COVID-19 spread by inhibiting purine activity.
2. Antiviral properties
"I believe the probiotic bacteria will work as a complementary treatment to prevent COVID-19 and will apply the same mechanism to additional studies, including cystitis and hyperlipidemia," Professor Yoon said. Professor Jeong Goo-bo of Gachon University Lee Gil Ya Cancer and Diabetes Institute, also said, "I believe L. gasseri, derived from plants, can be effective in preventing COVID-19 spread because it affects the activation of purine enzyme, the energy source for AIDS, hepatitis, Ebola, and COVID-19 virus."
Shim Hyun-tai http://www.koreabiomed.com/news/articleView.html?idxno=7744
Please note that from March 20 most of air lines stopped international flights including cargo freights. Due to this situation the supplies in our warehouses in Europe and North America will not be restocked. Currently we have a limited stock of products and if you were thinking about acquiring some pine products it's better to do it right now. Our warehouses are still working.
http://www.RingingCedarsofRussia.org/
Used by permission
Copyright CedarNuts.org