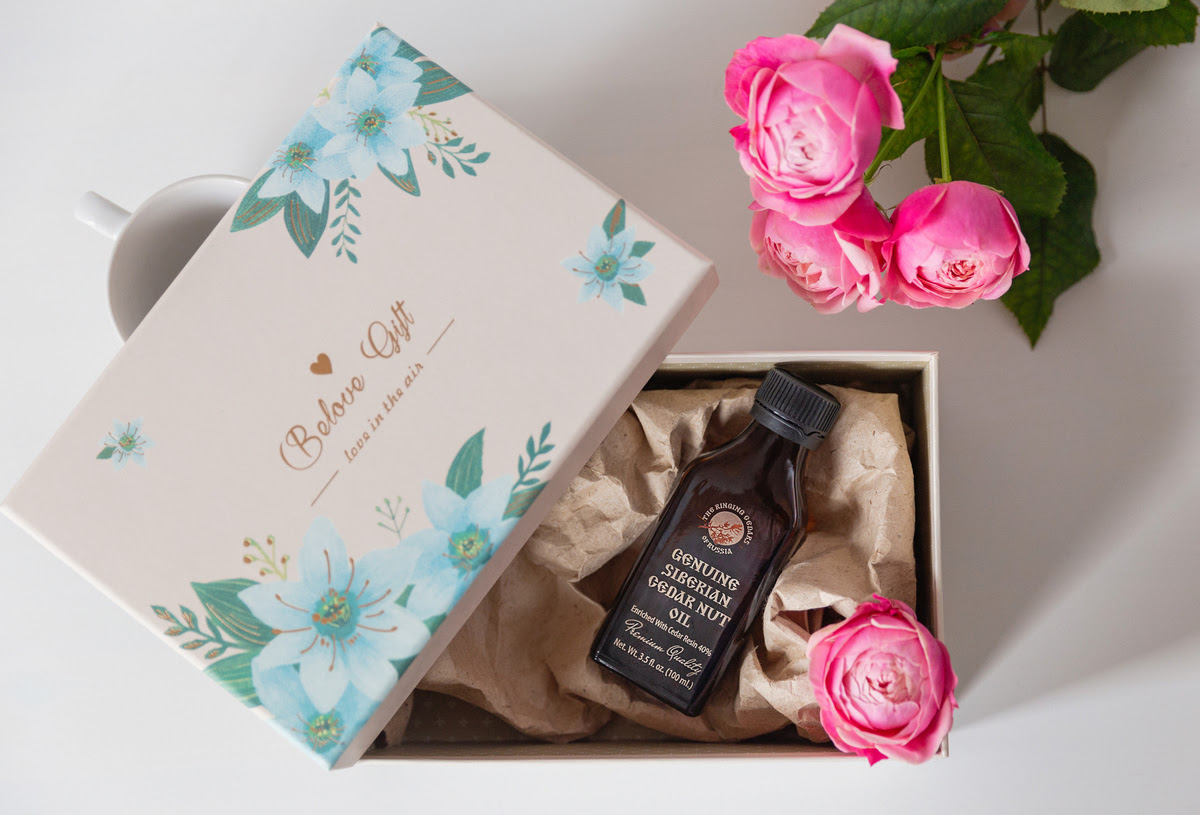 Atopic dermatitis (or neurodermatitis) is one of the most common skin diseases. This is an inflammatory skin lesion. Atopic dermatitis can be caused by many different allergens that enter the body with food, by contact with the skin or by inhalation. Various methods and drugs are used to treat dermatitis, from emollient creams to steroid drugs, and drugs that affect the immune system. Some of these medicines cause many side effects. Scientists are researching natural products that can effectively and safely treat atopic dermatitis. One of such remedies is cedar nut oil enriched with cedar resin that contains terpenes, flavonoids, and alkaloids.
In 2021, a group of scientists conducted a large-scale comparative analysis of studies published in the largest online databases: Pubmed, Medline, Web of Science, Science Direct, Embase, EBSCO, CINAHL, and ACS. Their task was to find any articles about the prospects for the treatment of atopic dermatitis with natural remedies. It was found that there is a large evidence base for substances such as terpenes, alkaloids, and flavonoids. [1] Terpenes are the main component of cedar resin. Cedar nut oil enriched with cedar resin also contains small amounts of alkaloids and flavonoids.
Discussing the mechanisms of action of these natural remedies in atopic dermatitis, scientists came to the conclusion that the main reason for their effectiveness is a pronounced anti-inflammatory effect. Terpenes, flavonoids and alkaloids inhibit the number and activity of many types of inflammatory cells and cytokines, including neutrophils, monocytes, lymphocytes, Langerhans cells, interleukins (IL, including IL-1α, IL-1β, IL-4), TNF-α, TSLP, and IgE. The suppression occurs due to the inhibition of certain signaling pathways JAK / STAT, MAPK, and NF-κB. Signaling pathways are sequences of molecules that transmit information into cells. Thus, terpenes and other substances can stop the inflammatory cascade. As a result, the allergic reaction does not cause skin lesions.
You can also note the immunomodulatory properties of cedar nut oil and cedar resin, thanks to which resin extract helps to fight one of the possible causes of atopic dermatitis - immune deficiency.
How to use resin extract for atopic dermatitis?
According to the feedback of our customers, cedar nut oil enriched with cedar resin helps to get rid of atopic dermatitis in 10-15 days. For best results, it is recommended using the product both internally and externally:
- Internally: 1-2 teaspoons three times a day before meals.
- Externally: wipe the affected areas of the skin with a cotton swab dipped in resin extract.
- Externally in the form of dressings: soak a bandage or a clean cloth in resin extract. Apply the cloth to the affected area of the skin and leave for 30-60 minutes.
Since cedar nut oil enriched with cedar resin oil is a completely natural remedy, it can be used for the safe treatment of atopic dermatitis in both adults and children.
---
REFERENCES:
[1] Wu S, Pang Y, He Y, Zhang X, Peng L, Guo J, Zeng J. A comprehensive review of natural products against atopic dermatitis: Flavonoids, alkaloids, terpenes, glycosides and other compounds.