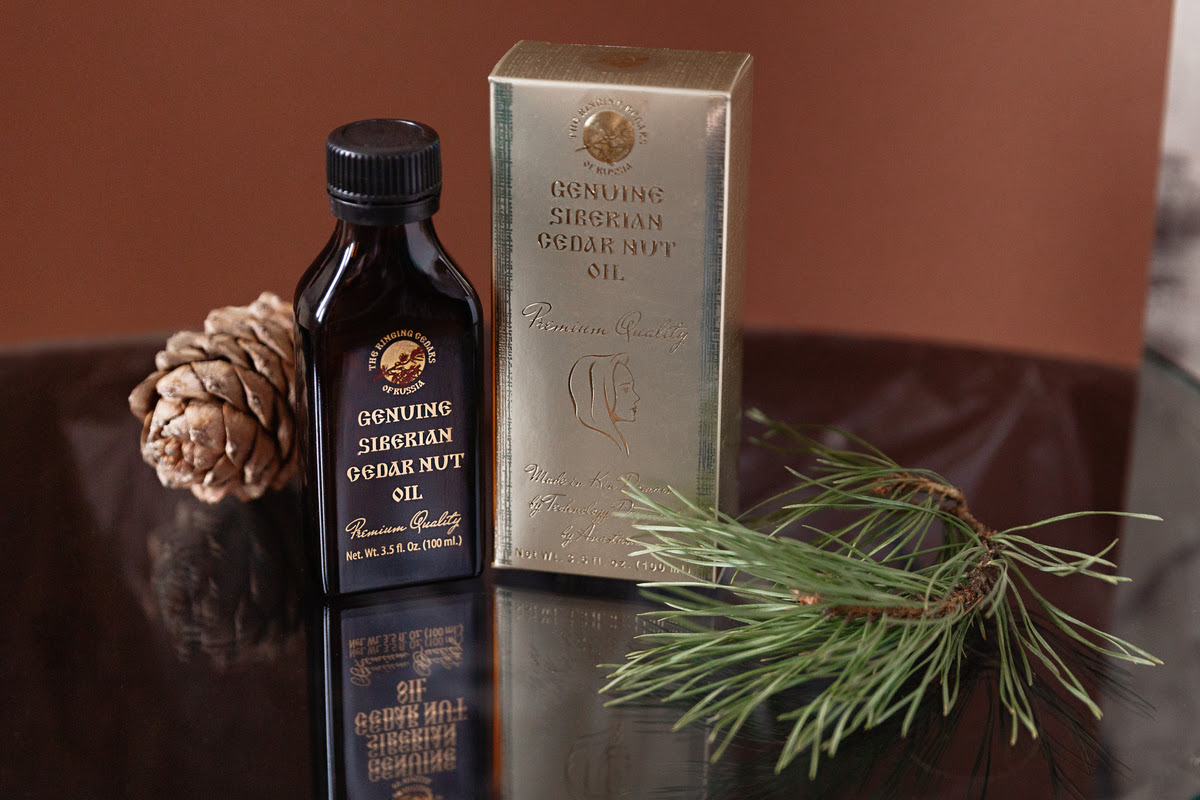 Due to the high content of vitamins, minerals, fatty acids, and amino acids, cedar nut oil is effective for the treatment and prevention of many diseases. But this is not the only advantage: cedar nut oil also increases the body endurance. Cedar nut oil is a completely natural adaptogen that helps the body cope with changing and negative environmental influences.
What are adaptogens?
Adaptogens are remedies that help us adapt to certain conditions and resist a wide range of different harmful effects. In addition, adaptogens suppress the release of stress hormones. This means that daily stressful situations affect the body with less force, without disrupting the normal rhythm of life.
Cedar nut oil is an adaptogen. It can:
- Increase physical and mental endurance
- Protect against any toxins, including heavy metals or radiation
- Reduce the frequency of infections
- Prevent the body's reaction to changing external conditions: pressure drops, climate changes
- Increase resistance to chemical carcinogens.
Cedar nut oil improves body's resistance in diseases
Cedar nut oil contains nutrients that have a positive effect on immunity: antioxidant vitamins C and A, polyunsaturated fatty acids, magnesium, manganese, iron, and a number of others. Each of these components supports the immune system, so it quickly recognizes dangerous pathogens and activates defense mechanisms. At the same time, it is important to receive the whole complex of nutrients, since their metabolism is closely interconnected. For example, manganese is necessary for the synthesis and absorption of fatty acids and some amino acids. Vitamin C accelerates the absorption of iron. Reception of cedar nut oil is a comprehensive support to increase the body's resistance. As a result, the risk of contracting a viral or bacterial infectious disease is reduced even in an unfavorable season or during an epidemic.
Cedar nut oil helps to avoid the negative impact of the external environment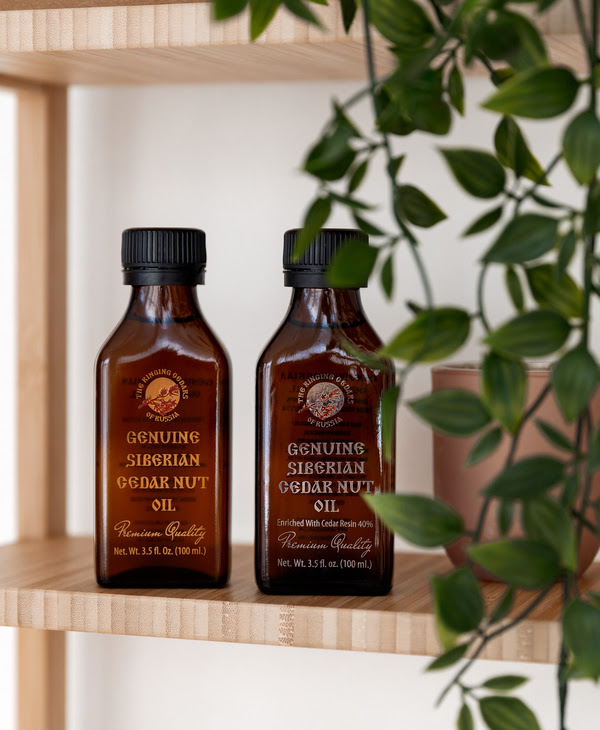 Harmful substances can enter our body with food, drugs, and even air. Cedar nut oil neutralizes the negative impact of the external environment, preventing a destructive effect on cells and DNA structure. Vitamins of the B group play an important role in this process. They reduce the negative impact of one of the most dangerous pollutants, PM2.5 particles, at the gene level, down to mitochondrial DNA, the cellular element that produces energy. [1]
Amino acids also are important for protecting the body. Scientists have found that cysteine ​​and methionine have such a pronounced detoxifying effect that it even protects against the effects of radiation and heavy metals.[2] These same amino acids, as well as tryptophan (that is also found in cedar nut oil), are an effective protective agents when treated with chemotherapy or radiation therapy. [3]
Cedar nut oil increases stress resistance
An important property of any adaptogen is an increase in the body's endurance and, as a result, support in the fight against psychological and physical stress. Cedar nut oil helps in both cases:
- Thanks to thiamine (vitamin B1) and magnesium, cedar nut oil has a normalizing effect on the state of the higher nervous systems during emotional stress. They are effective even in serious diseases, from chronic fatigue syndrome to depressive disorders.
- Cedar nut oil contains vitamin C that regulates the level of stress hormone in the adrenal glands.
- The amino acid phenylalanine is involved in the synthesis of many hormones and molecules associated with physical and psychological endurance. E.g., phenylalanine is necessary for the synthesis of the neurotransmitter tyrosine that increases performance under severe stress, and epinephrine that is responsible for the reaction time.
- Amino acids tryptophan and methionine promote rapid recovery after physical exertion.
Thus, the effectiveness of cedar nut oil as an adaptogen is due to its composition and has scientific evidence. Like any natural remedy, cedar nut oil has a cumulative effect: the result of its use becomes noticeable when a sufficient amount of certain beneficial substances accumulate in the body.
---
REFERENCES:
[1] Zhong J, Trevisi L, Urch B, Lin X, et al. B-vitamin Supplementation Mitigates Effects of Fine Particles on Cardiac Autonomic Dysfunction and Inflammation: A Pilot Human Intervention Trial.
[2] Colovic MB, Vasic VM, Djuric DM, Krstic DZ. Sulphur-containing Amino Acids: Protective Role Against Free Radicals and Heavy Metals.
[3] Yogo K, Murayama C, Hirayama R, Matsumoto KI, Nakanishi I, Ishiyama H, Yasuda H. Protective Effects of Amino Acids on Plasmid DNA Damage Induced by Therapeutic Carbon Ions.