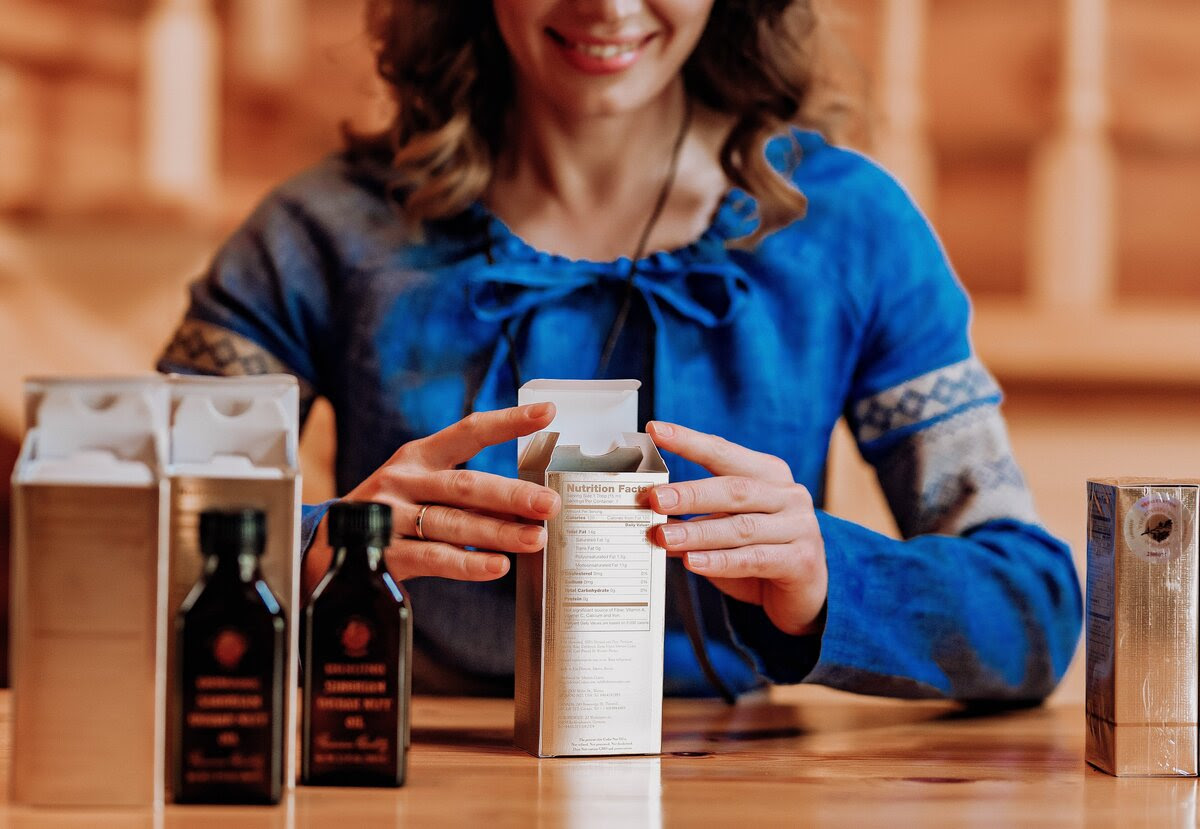 A new year is always a new beginning. Many people choose these months to go on a diet or start sports. It's not always easy: the results are not immediately visible, and you may decide to give up. Cedar nut oil enriched with cedar resin can help you.
Cedar nut oil enriched with cedar resin promotes easy weight loss, as it boosts metabolism, suppresses appetite, and restores strength during sports or stress.
Cedar nut oil enriched with cedar resin boosts metabolism
A fast metabolism helps to lose weight. The metabolic rate is mainly determined by heredity and diminishes with age, but you can accelerate your metabolism with additional intake of vitamins and minerals. Nutritionists most often recommend the following trace elements:
- Any B vitamins, for example folic acid (B9), thiamine (B1), and riboflavin (B2). These vitamins are found in cedar nut oil enriched with cedar resin.
- Vitamin D. Numerous studies have shown a link between high body fat and vitamin D deficiency. [1] This vitamin is not found in cedar nut oil, but it is found in cedar resin. Therefore, for weight loss, we recommend taking resin extract.
- Calcium, magnesium, and iron. Calcium is especially effective when combined with vitamin D. [2] Iron provides oxygen transport by red blood cells, thereby helping muscles to actively burn fat. Magnesium is involved in hundreds of chemical reactions in the body. Most of these reactions are involved in energy metabolism (the process of producing energy from food).
Cedar nut oil enriched with cedar resin suppresses your appetite
When changing eating habits, you may feel hungry all the time.
It takes time to get used to a healthier diet. How quickly a person feels full or hungry depends largely on the nutrients entering the body. It is important to include meals rich in proteins and omega-3 polyunsaturated fatty acids in the diet. These substances cause a feeling of satiety and dull hunger until the next meal. Are you unsure if your diet contains enough omega-3s? Take cedar nut oil enriched with cedar resin that is rich in unsaturated fatty acids!
In addition, our eating habits are highly dependent on the psyche. Therefore, to combat the constant feeling of hunger, an emotional state is very important. Cedar resin contains terpenes that have both a calming and tonic effect, and also have a beneficial effect on the nervous system.
Cedar nut oil enriched with cedar resin restores strength
Changing lifestyle and diet is a big stress for a person. With the change in diet, it is important to increase physical activity, so in the first months of losing weight, you can experience not only psychological, but also physical stress.
Cedar nut oil enriched with cedar resin is rich in amino acids that increase a person's endurance. For example, methionine promotes rapid recovery after physical exertion, and tryptophan helps with severe stress and normalizes sleep.
Succinic acid that is contained in cedar resin, soothes and increases activity, and also fights asthenic syndrome (fatigue and weakness). [3]
On the way to an active and healthy future, cedar nut oil enriched with cedar resin is your best assistant! This remedy supports you in the transition to a healthy diet and sports.
---
REFERENCES:
[1] Perna S. Is Vitamin D Supplementation Useful for Weight Loss Programs? A Systematic Review and Meta-Analysis of Randomized Controlled Trials.
[2] Soares MJ, Murhadi LL, Kurpad AV, Chan She Ping-Delfos WL, Piers LS. Mechanistic roles for calcium and vitamin D in the regulation of body weight.
[3] S.V. Okovity, S.V. Radko. Succinates as fast-acting asthenia correctors