Siberian Cedar Nut Oil enriched with Resin - An Effective Remedy in the Treatment of Intestinal Dysbiosis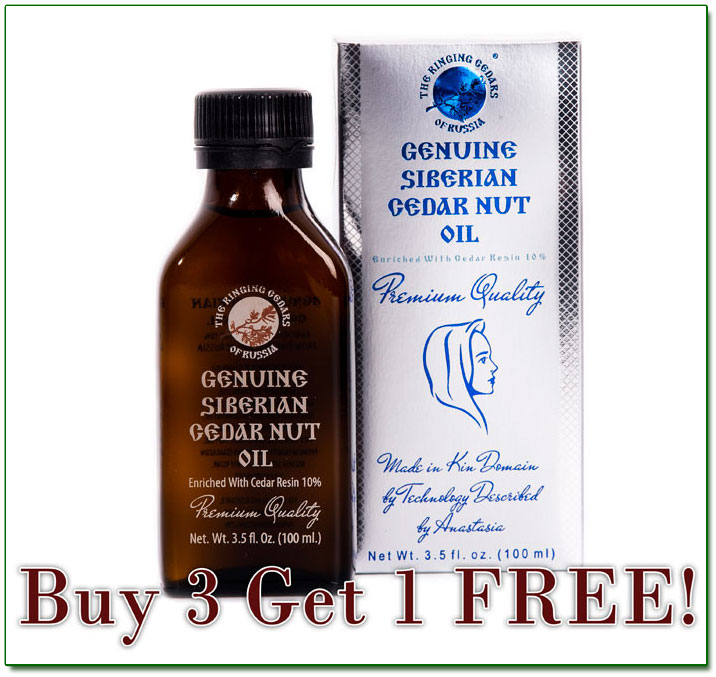 According to data from the G. N. Gabrichevsky Moscow Scientific Research Institute for Epidemiology and Microbiology published in 2013, Siberian Cedar Nut Oil enriched with Resin(Resin Extract) can treat the most widespread disease in the world - intestinal dysbiosis. Resin Extract assists in eliminating pathogenic intestinal flora and at the same time it stimulates the growth of beneficial microorganisms, thus restoring the activity of the gastrointestinal tract and the immune system.
The intestine is an important immunological organ, whose own lamina contains as many lymphoid cells as the spleen. Among these cells have been identified T-cells, B-cells, small lymphocytes, and plasma cells. The latter synthesize primarily class A immunoglobins, and are the source of antibodies that are secreted by the mucous membrane of the intestines. The numerous small lymphocytes control the production of antibodies and, in addition, carry out reactions for cellular immunity. The immunological function of the intestines is mediated by the action, above all, of the lymphocytes located in Peyer's patches and in the mucous membrane.
The normal flora of the intestines is a balance of beneficial microorganisms (bifidobacteria and lactobacteria) and potentially pathogenic flora (anaerobic streptococci, colon bacillus, enterococci, etc.).
In certain conditions (intestinal infections, antibacterial therapy, lack of a balanced diet, environment, stress), the composition and quantity of microorganisms may change in the direction of the growth of potentially pathogenic flora in the intestinal cavity. The result is the occurrence of disorders involving the metabolism and digestion, and malfunctions in the functioning of the immune system. This type of pathological condition is called dysbiosis.
According to European statistics, intestinal dysbiosis is diagnosed in 92% to 95% of the population. The consumption of antibiotics and hormones is the most frequent cause of the development of dysbiosis. The first signs of dysbiosis are heaviness and swelling of the stomach, irregularity of bowel movements and appetite, and a manifestation of various allergies.
Siberian Cedar Nut Oil enriched with Resin destroys pathogenic flora.
The growth of pathogenic flora acts oppressively on beneficial bacteria. Precisely for that reason, the use of probiotics for the treatment of dysbiosis is not effective. Beneficial microorganisms cannot take root in an environment that is antagonisic towards them, and die quickly. Before the colonization of the intestines by beneficial bacteria, it is essential that it be partially cleaned of pathogenic flora. Resin Extract is capable of stopping the growth of pathogenic flora and reducing its quantity to normal levels, thanks to its unique cleansing action. The effective treatment of dysbiosis occurs owing to the fact that the phytoncides, resin acids, and essential oils that make up resin, thanks to their powerful antibacterial and fungicidal properties, quickly and effectively arrest the reproductive process of pathogenic bacteria and fungi. Resin Extract thoroughly binds putrefactive and fermentation-causing bacteria, pathogenic microbes and viruses and removes them from the gastrointestinal tract. And it also rids the organism of dead flora, which accumulates and poisons a person from within, especially after a dose of antibiotics.
Siberian Cedar Nut Oil enriched with Resin acts carefully, does not irritate the mucosa of the intestines and, which is especially important in the treatment of dysbiosis, does not harm the beneficial microorganisms. Such unpleasant symptoms as indigestion in the form of nausea, vomiting, and diarrhea are effectively removed, and the symptoms of allergic reactions also diminish.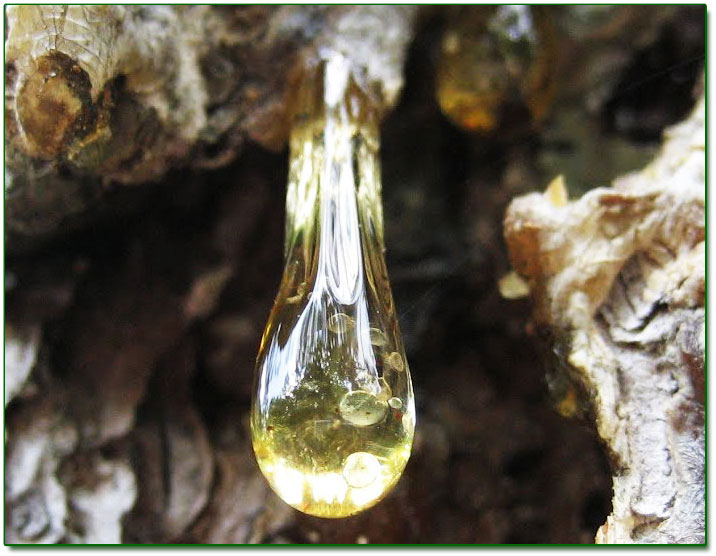 Siberian Cedar Nut Oil enriched with Resin promotes the growth of beneficial flora.
A gastrointestinal tract cleansed of harmful substances is the ideal environment for the growth of beneficial intestinal flora. Resin Extract contains significant quantities of phosphoric and citric acids, oleic, linoleic, and linolenic fatty acids, as well as vitamins E and F, which promote the normalization of acidity (pH) and growth of the positive flora of the gastrointestinal tract, which, in turn, stimulates the production of immune cells. In this manner, Siberian Cedar Nut Oil enriched with Resin not only treats dysbiosis, but also restores natural immunity. The period after a cleansing treatment with Resin Extract is additionally just the right time to drink probiotics to hasten the colonization of beneficial flora in the gastrointestinal tract.
PhD., D. P. Nikitin,
G. N. Gabrichevsky Moscow Scientific Research Institute for Epidemiology and Microbiology
* * *
Customer Reviews:
I just received my first order of your cedar nut oil w 5% resin. I have already finished my first bottle (I ordered the special order 3 and get the 4th for free) - and am already through the 2nd. I LOVE THIS OIL!!! The aroma and flavor are outstanding....I keep it on my kitchen counter and have been "taking a shot" of it right out of the bottle!! Thank you for making such a unique and spectacular product available for us all. I look forward to exhibiting even better health and clarity with it. (I have only been using for a week).
Blessings
Debbie, Calgary, AB, Canada
* * *
I intuited to start taking the Cedar nut Oil with tree resin, first 5%, then 10%, then went for 20%, even though I do not have any big health issues. I take it daily, a swig in the morning, evening, maybe in between. My skin is looking more amazing, but a HUGE thing is...I was extremely stressed in the last time and it actually stopped a herpes cold sore on my lip from fully developing twice within a very challenging week! This is a first! And very big...it means it actually gave my body the support it needed. I have never been able to stop a coldsore once it started. I am thrilled to have more proof that this is helping my body in a wonderful way...especially as I am living in NYC and the big, stressful transitions I have been going through.
Thank you for sharing these treasures! They are changing my life for the better: )
J. B., USA
* * *
I have suffered from Inflammatory Bowel Disease since 1988. My US gastroenterologist almost killed me. I did not begin to heal until I abandoned western allopathic medicine.
After 350ml of Siberian Cedar Nut Oil, I decided to try the resin. I could not believe that I would drink something that smelled like my father's oil painting portrait studio... but, after 3-4 days of following the (3) 1/2 teaspoons one hour before meals suggestion - my gut inflammation disappeared.
I am 5'3" 125 lbs and 53 yrs old. I have consumed about 200ml of 20% Resin so far. My stamina is starting to return to levels I had in my 20's and 30's. I am no longer fighting depression at every turn of the societal screw.
My challenges are sorting themselves out, and my dreams for the future expand a little more every day. Best of all, I have real hope for the first time in my life. I was trained in forestry and I abandoned my career because all I could see ahead was bureaucratic fighting. Now, I am older, somewhat wiser with different skills and I am ready to move on my original dream of restoring and saving our forests.
RAYSON PORTER, FL, USA
Click here to go to our online store

Cedar Nut Flakes with Dry Fruits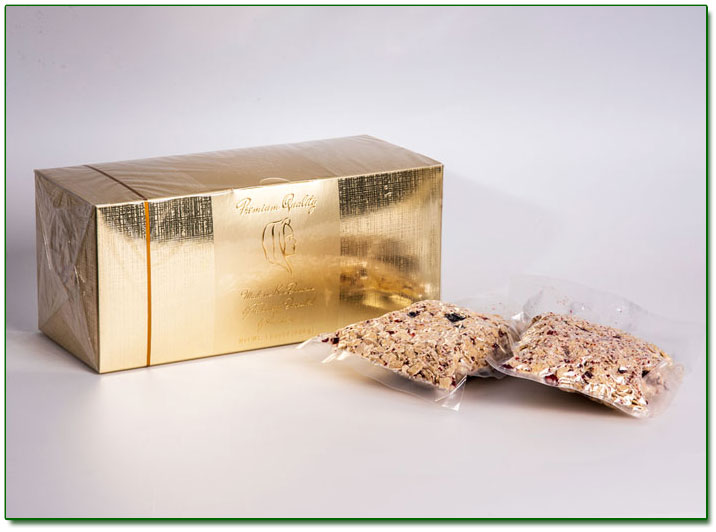 The flakes of the cedar nut are obtained by pressing the cedar nut oil from the kernel of the cedar nut. In contrast to the whole cedar nut, cedar nut flakes are distinguished by their increased proportional content of vitamins, trace elements, and plant proteins owing to the reduction of the fat content. In the processing of pressing the cedar nut oil, 10–16% of the cedar nut oil is retained in the flakes.
The protein in the flakes made from the kernel of the cedar nut surpasses an ideal protein in its content of histidine, methionine, cysteine, and tryptophan, and has a well balanced composition. The carbohydrate composition of the kernel of the cedar nut is represented by polysaccharides (starch, cellulose, pentosans, dextrins) and water-soluble sugars (glucose, fructose, sucrose, and raffinose). According to the results of medical research, a similar protein facilitates the dissolving of harmful cholesterol in the blood, and also prevents the formation of cancer cells.
The lecithin contained in cedar nut flakes is a basic chemical substance for the formation of the intercellular space, the normal functioning of the nervous system, and the healthy activity of brain cells. Lecithin is essential for the organism as a building material for the renewal of damaged cells. Lecithin is also the basic transport substance for the delivery of nutrients to the cells. Lecithin makes up 50% of the liver, 1/3 of the myelin insulating and protective tissues that surround the cerebrum and spinal cord. Lecithin is a powerful antioxidant and prevents the formation of highly toxic free radicals in the organism.
Flakes made from the kernel of the Siberian cedar contain a high quantity of mineral substances—up to 5%, which are represented by a specific set of macroelements and trace elements. There is a high content of phosphorus and magnesium. Only 100 g of cedar nut contains the human daily requirement of magnesium, manganese, copper, zinc, and cobalt. Of special interest is the cedar nut as a natural source of iodine. The daily requirement of iodine is 0.1–0.2 mg, and the cedar nut kernel contains on average 0.577 mg/kg of iodine.
The importance of the flakes with regard to vitamins is characterized by the presence of fat-soluble and water-soluble vitamins, the most basic of which are vitamin F, the tocopherols, thiamine, and riboflavin.
The use of cedar nut flakes is recommended:
for ulcerous conditions of the stomach and duodenum;
in increased acidity and gastritis;
in pulmonary diseases and tuberculosis;
in nervous disorders;
in diseases of the kidneys;
in diseases of the thyroid gland related to an insufficiency of iodine;
in blood and lymph diseases;
in malnutrition and emaciation.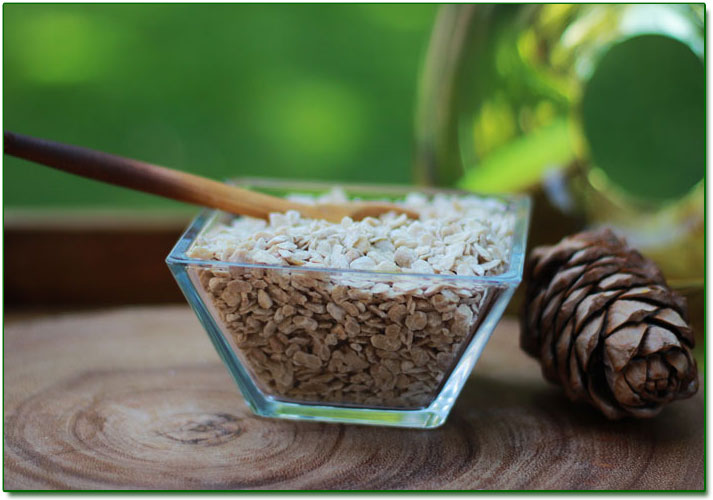 Cedar nut flakes should definitely be present in the food allowance of pregnant women, children, and breast-feeding mothers (for lactation). In olden times, when milk was completely absent, children were fed with a mixture prepared from cedar nut flour.
Cedar nut flakes are natural protein, and are extremely suitable for athletes to increase muscle mass.
The flakes have a pleasant nutty taste and aroma, are easily digested, and can include particles of the membrane of the cedar nut pericarp, which is rich in potassium.
Directions for use:
Cedar nut flakes are used as a complement to food (in porridge, salads), as part of flour-based confectionaries, as well as a separate food product. The consumption of 3–5 tablespoons of flakes a day fully provides the organism with essential components.
Cooking Instructions:
1. Fill the bowl with cedar nut flakes.
2. Add warm milk just to cover ingredients and stir. Add more milk if the mix seems too thick and stir again. Instead of milk you can add juice, maple syrup, kefir or yogurt.
3. Depending on the type of liquid you use, you may wish to leave cedar nut flakes for 10-15 minutes to mesh well with it.

http://www.RingingCedarsofRussia.org/
Used by permission
Copyright CedarInfo.info
* * *
What People Say About This Product:
I am on an elimination diet to regain better health, having a damaged immune system and digestion. Since I cannot have any grains, Cedar Nut Flakes have been a godsend for breakfast (you can eat only so many greens in a day!). I make them with hot water, letting steep while I drink my tea, and love the nutty taste in the morning. Thanks! Looking forward to trying the recipes.
Debor Austin, TX, USA
* * *
I am not the type who likes cedar nuts, but these flakes are delicious! These have a soft taste and are great in smoothies. Gives a wonderful consistency to them! I decided to try them since I am vegetarian and need variety with my proteins. Great option.
Pat Garcia, Montreal, Canada
* * *
The cedar nut flakes are very nutritional! The first time I put a bowl of them with milk and felt full after eating just half of it. I add few table spoons in my other cereals and salads every day and I love their delicate taste.
Thanks,
Brian Rozine, Sydney, Australia
Click here to go to our online store

Our Unique Production Technique: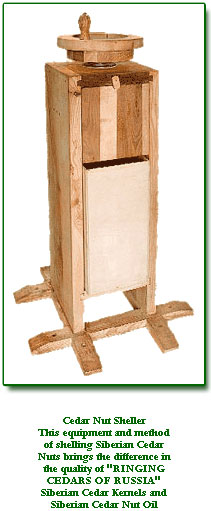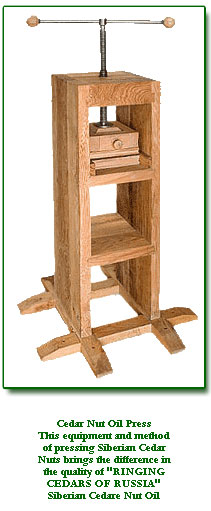 The brand name "THE RINGING CEDARS OF RUSSIA" stands for business integrity, decency and the highest possible quality of product. All products marketed under this brand name convey the primordial power of Nature and the warmth of our hearts. We offer:
A variety of high-quality cedar products, including cedar nuts. cedar nut flakes and cedar nut oil.
Huge plantations of cedar trees grow in the Siberian taiga, said to be the ecologically purest area of the world. The virgin forest of the taiga has never been treated with any chemicals or artificial fertilisation, nor abused by agricultural machines.
Cedar nuts (the seeds of the cedar tree) take two years to mature, during which time the tree accumulates a huge volume of positive cosmic energy. Crops of nuts are harvested manually by people lovingly devoted to this task, working in a pleasant environment without undue haste to create unique products full of positive energy reflecting the infinite powers of Nature. Specific preparations include:
We pick only cedar cones which fall naturally from the trees, thus ensuring that only ripe cones are selected. We always avoid hitting the trees to shake unripe cedar cones down (as happens with some other commercial operations) -- a practice which causes the nuts to lose their healing power.
Cones are then manually shelled with the help of wooden shell-removers. Nut centres are separated from their shells using wooden rollers.
Cedar nut oil and cedar nut flakes marketed under our brand name are obtained by the cold-pressure method, using manual wooden oil-presses.
Cedar nut oil is then stored in special containers and packed in a Kin Domain "Sunny Meadow" located near Tomsk city using unique technology to avoid any contact with metal. The whole process is strictly supervised to ensure it complies with all sanitary requirements.
Final products are placed in special packaging to prevent daylight penetration, and stored at a temperature of 0C to +5C to better preserve the product's natural components. The resulting product is a bright gold-coloured liquid with the pleasant smell of cedar nuts. It is a 100% natural product with strong healing powers.
SIBERIAN CEDAR NUT OIL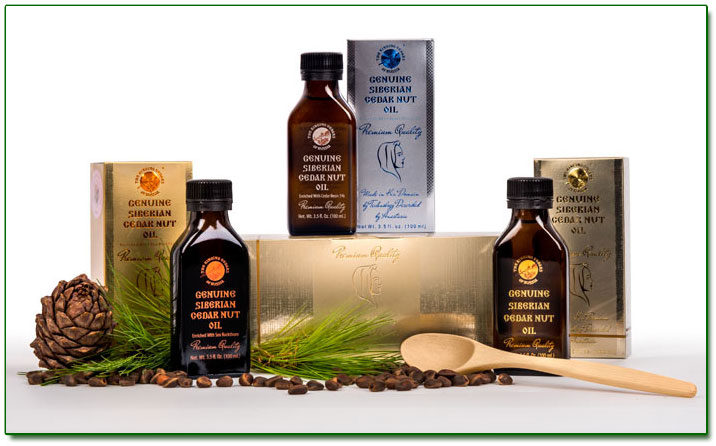 Siberian Cedar nuts contain about 60% oil. They are therefore pressed to obtain Cedar nut oil, which is available on the market as a very expensive gourmet cooking oil. Cold pressing in all-wooden presses is preferred to retain the nutritional properties of nuts and derive the oil of highest quality.
The Cedar nut oil bearing "The Ringing Cedars of Russia" brand comes exclusively from wild-harvested Siberian Cedar nuts - one of the most nutritious Cedar nuts in the world. In comparison, other Cedar nut oils are usually pressed from the Italian pignolia Cedar nuts, which are not nearly as potent and are often harvested from trees growing in plantations. Our Siberian Cedar nut oil is extra virgin (100% cold pressed from freshly shelled raw Siberian Cedar nuts), whereas most Cedar nut oils on the market are either not cold pressed or even pressed from roasted (!) Cedar nuts, which significantly decreases the oil value. Finally, "The Ringing Cedars of Russia" Siberian Cedar nut oil is the only one which is available on the market anywhere in the world pressed with wooden presses in accordance with traditional techniques described in Vladimir Megre's life-changing book "The Ringing Cedars of Russia". In contrast, all other Cedar nut oils are pressed using steel presses, which immediately degrades them (contact with steel oxidizes some of the Cedar nut oil's most important ingredients such as vitamins, and is known to remove the 'life force' from the oil).
Cedar nut oil has also traditionally been used in ancient Russian and European natural medicine to cure a wide array of ailments - ingested (decreasing blood pressure, boosting immune system resistance, etc.) or applied externally (a range of dermatological disorders). It is also used in expensive cosmetics.
Cedar nut oil contains pinolenic acid, a polyunsaturated fatty acid, and is marketed in the U.S. as a means stimulate cell proliferation, prevent hypertension, decrease blood lipid and blood sugar, and inhibit allergic reactions.
Copyright: http://www.RingingCedarsOfRussia.org/


CINNAMON-SCENTED TOASTED ISRAELI COUCOUS WITH CEDAR NUTS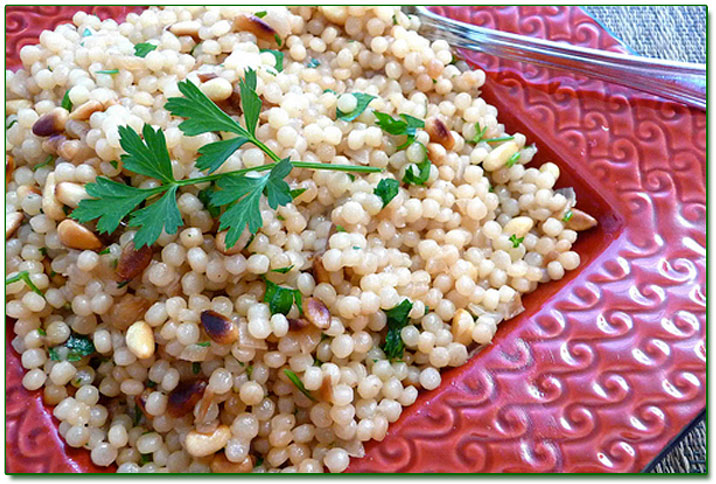 Ingredients:
- 1/3 cup cedar nuts
- 2 tbsp butter
- 1/3 cup finely chopped shallots
- 1 1/2 cups (8 oz) Israeli couscous
- 1 small or 1/2 large cinnamon stick
- 1 dried bay leaf
- 1 3/4 cups low-salt vegetable broth
- 1/2 tsp salt
- 1/4 cup minced fresh Italian parsley

Preparation:

Preheat a small skillet over medium heat and add cedar nuts. Toast until the cedar nuts are golden brown, about 5 minutes, stirring occasionally. Set aside.

Set a medium saucepan over medium heat and add butter. Add shallots to the saucepan. Sauté until the shallots are golden brown, 5-6 minutes. Add Israeli couscous, cinnamon stick, and dried bay leaf. Cook until the couscous is just beginning to brown, stirring frequently, about 5 minutes. Add vegetable broth and salt. Bring the mixture to a boil, then reduce the heat to low. Cover and simmer until the couscous is tender and the liquid is absorbed, 10-12 minutes.

Remove the cinnamon stick and bay leaf. Stir in 1/4 cup minced fresh Italian parsley and the toasted cedar nuts. Serve.

POMEGRANATE SALAD WITH CEDAR NUTS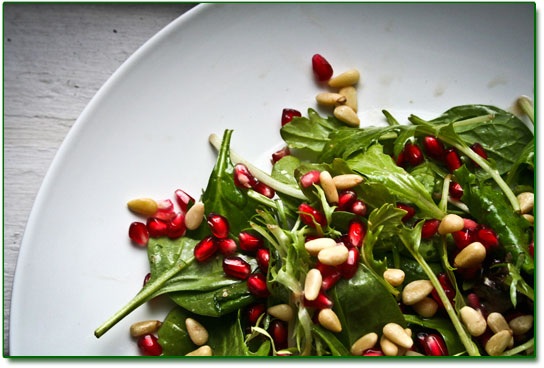 Ingredients:
- 3 1/2 tbs cedar nuts
- 3 ripe pomegranates
- 2 tbs orange blossom water
- 1 1/2 tbs thin honey

Preparation:

Place nuts in a bowl and cover with water. Let sit for 2 hours.

Cut pomegranate into quarters and transfer excess juice to a bowl. Extract seeds and place them in the juice bowl. Add drained cedar nuts to the bowl. Stir in blossom water and honey. Cover and chill. Serve.

Serves around 5

CAULIFLOWER SALAD WITH WHITE BEANS, FETA AND CEDAR NUTS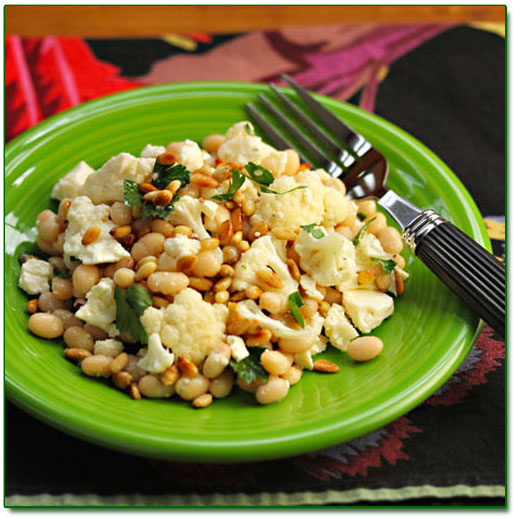 Ingredients:
2 cups roughly chopped cauliflower florets
15-oz can cannellini or small white beans, drained and rinsed
Juice of 1 lemon
1/4 tsp Dijon mustard
1/2 tsp Greek seasoning
1/4 cup cedar nut oil
1/2 cup feta, broken into chunks
2 Tbsp roughly chopped flat-leaf parsley
3 Tbsp cedar nuts

Preparation:

In a large mixing bowl, combine the cauliflower and white beans.

In a small measuring cup, whisk together the lemon juice, mustard and Greek seasoning. Slowly add the oil, and whisk until the dressing emulsifies. Pour it over the cauliflower and beans, and toss gently to make sure everything is coated. Set aside and allow the cauliflower to marinate for 15 minutes.

Set a small nonstick frying pan on the stove over low heat. Add the cedar nuts, and spread them into a single layer. Toast, stirring frequently, for 2-3 minutes, until the nuts are lightly browned and fragrant. Remove the pan from the heat.

Add the feta and parsley to the cauliflower mixture, and then stir in the nuts. Taste, and season with black pepper if needed.

Serve at room temperature or cold. Can be made a day ahead.
http://www.cookincanuck.com/
http://ethiopianrecipes.net/
http://www.theperfectpantry.com/
CEDAR NUTS CAN BE SUBSTITUTED WITH CEDAR NUT FLAKES.
For more recipes please click here

For Educational purposes only
This information has not been evaluated by the Food and Drug Administration.
This information is not intended to diagnose, treat, cure, or prevent any disease.
These articles come directly from researchers and are passed on to everybody. The company assumes no liability for any content in these articles.

For more great articles go to http://www.ringingcedarsofrussia.org/cedar_nuts_and_ringing_cedars_information.php